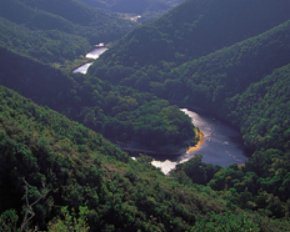 browse (1 / 4)
The Garden Route is probably the most beautiful part of South Africa, the breathtaking natural splendour of its beaches, hills, forests and rivers are famous worldwide. It is an area that offers a big variety of attractions to nature loving visitors, and the outdoor excursions are often once in a lifetime experiences. One of the main attractions in the area is the Keurbooms River Nature Reserve, near Plettenberg Bay. Take a river cruise on the Keurbooms River and feel the passing of time as you sit back and take in the wonderful natural surroundings.
There are various ways to take one of these wonderful boat cruises. You can either take a ferry trip that usually lasts about 2.5 hours, or you can hire a boat and organize the trip yourself. The advantages of hiring a boat, is that you can spend the whole day checking out the various sites, including the little white beaches and enchanting picnic spots. You will also be able to stop anywhere along the river bank and go for a short walk, try to catch some fish, work on your tan or take some fantastic family or nature photographs. This river cruise is something that the whole family can enjoy, and afterwards you can take part in any of the other exciting activities that the river has to offer.
Keurbooms River is also perfect for canoeing. You can hire your canoe at the entrance to the Keurbooms Nature Reserve at the N2 bride. Canoes can be hired per hour or for a full day. Another option is doing the two-day canoe trail that stretches for about 14 kilometers up the river. You will then sleep over in the overnight hut. This trip can be booked for 10 people and is especially suitable for big families, companies or a group of friends.