Popular regions:
Accommodation types:
Disclaimer
Every effort is made to ensure that the information contained within this website is accurate and up to date (this includes pricing and rates). However, we cannot be held responsible for the accuracy of information supplied by home owners.
This website and its associates disclaim all liability for any loss, damage, injury or expense however caused, arising from the use of or reliance upon, in any manner, the information provided through this service and does not warrant the truth, accuracy or completeness of the information provided by its advertisers.
For the avoidance of doubt, your use of www.gardenroute-direct.com to search for or enquire about holiday rental properties makes you subject to our Terms and Conditions.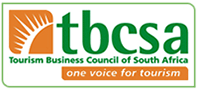 Disclaimer
Terms & Conditions
Privacy Policy
Accommodation Direct © 2006 - 2011