Popular regions:
Accommodation types:
SATSA Bonded Membership - our membership number : 1680
Gardenroute-direct.com is a trading arm of Accommodation Direct CC, REG #2005/097216/23, VAT #4650229505.
Accommodation Direct is a member of the Southern African Tourism Services Association.
The company is fully bonded through the SATSA Fidelity Fund.
This means that not only are we a company of recognised good financial standing but also that in the extremely unlikely event of an insolvency, your deposits will be returned or our services will be replaced - up to the value of R300 000.00.
This is an insurance bond underwritten by Lombard Insurance and certain underwriting syndicates at Lloyd's of London and is administered by SATSA, a section 21 company incorporated not for gain. Any claim instituted against the SATSA Bond should be directed, along with substantiated documentation, to:
The Southern Africa Tourism Services Association (SATSA)
PO Box 900
Ferndale
2160
Republic of South Africa
Return to the page you were previously viewing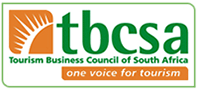 Disclaimer
Terms & Conditions
Privacy Policy
Accommodation Direct © 2006 - 2011