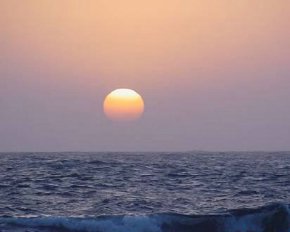 browse (1 / 5)
Swimming at Wilderness beach has become a very popular activity among those who value the simple things in life. Who can think of a better place to soak up the sun than this gorgeous beach in the heart of the Garden Route, South Africa?
Wilderness is a friendly, little seaside town, about 10 kilometers from George and just a few hours drive from Cape Town. If you decide to stay in this gorgeous town, you will find yourself encountering enchanting lakes, impressive rivers and some of the most beautiful beaches in the world. You will be surrounded by lush forests and magnificent mountains. The climate in Wilderness is perfect for swimming and other water sports as the temperature very rarely gets below eight degrees, so the summers and winters are very similar. The rainfall is spread throughout the year, so you can visit Wilderness anytime. You are bound to experience some sunshine and good weather during your visit to Wilderness Beach.
Wilderness beach is known as one of the most impressive beaches in the whole of South Africa. This is because of its impressive size and fairytale setting. The golden sand seems to stretch on forever. The most popular time for tourists to visit this splendid beach is during the December to January summer holiday period. During the rest of they year this beach is relatively quiet, so you can be sure of a serene beach holiday if you travel there outside of the tourist season.
You can also take part in any of the other exciting activities that this area has to offer. Activities include hiking, scenic drives, ferry cruises, hand-gliding, paragliding, angling, boating, dolphin-watching and mountain biking. There is something to do for the whole family, so pack your bags and head of to the beach. The best things in life (and on holiday) really are free!