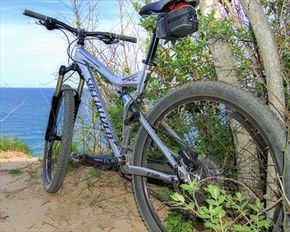 browse (1 / 2)
Mountain biking is a favourite pastime for many South Africans from all walks of life. Getting out and about on your bike is a wonderful way not only of savouring the many marvellous natural delights found in the Great Outdoors, but it is also an exceptional way of keeping fit. The Western Cape is indeed the country's most riveting and breathtaking destination boasting a plethora of exciting and mesmerising scenic marvels. Combining this with the popular outdoor adventure of mountain biking is something all South Africans should enjoy at least once in their lives.
Fortunately, for those that live in the Western Cape or find themselves on holiday in these parts, there are many natural mountain biking trails to enjoy as opposed to man-made courses. One of the most popular trails is found along the slopes of the iconic Table Mountain. Table Mountain dominates the Cape Town landscape and offers exhilarating views of the city's foreshore as well as the inner CBD. Coupled with the glorious variety of flora on offer, mountain biking along Table Mountain guarantees to be an extremely rich and rewarding experience. There are many other mountain biking trails found in Cape Town with a number of qualified operators on hand to help and advise you.
There is no need to limit yourself to the Mother City though; the rest of the Western Cape boasts a myriad of trails and courses for the avid mountain biker to explore. For a real stimulation overload, why not try the Paarl Mountain Nature Reserve that is well-known for its gigantic 500 million year old granite rock triplets. Other popular trails can be found in Montagu where bikers can enjoy expeditions along the slopes of the imperious Langeberg Mountains, while the routes between the tourist hot spots of Knysna and Plettenberg Bay are a must for anyone who truly loves the many thrills of the Great Outdoors.